Sherman Lam
Secretary-General of GCMF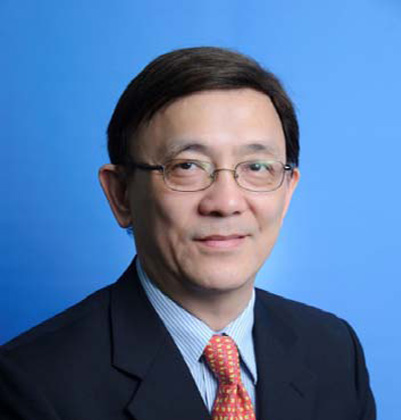 Mr Sherman Lam, a Hong Kong resident, have recently established Institute of Certified Marketers (ICM) in December 2014 and he will be taking up the position as a Founder and President of ICM. He currently serves as a Lecturer in the Department of Management and Marketing, Hong Kong Polytechnic University (PolyU).
In Sherman's younger days, he started his career as a system integrator and ran his small software house in the early 80's before moving on to the garment industry, marketing consultancy and academia.
Although his colourful career saw him working in divested industries, the majority of them are engaging in strategic management and marketing alongside of his current teaching career at the Hong Kong Polytechnic University. These education and senior management experiences enable Sherman to develop a well-rounded approach in his teaching, training and coaching which meets the needs of the real business world. Apart from his teaching role, he had been instrumental in spear heading the repositioning of the Faculty of Business at PolyU between the periods of 2004 to 2006 as PolyU's first (Acting) Marketing Director.
Sherman was one of the long serving members of HKIM and he has also served as a Chairman twice over the period of over one decade before he decided to establish ICM. He has a strong passion to serve and is well known in his persistent demand for high standard in ethnical and professional marketing practices.
History
Chairman of Hong Kong Institute of Marketing (HKIM), 2012 – 2014, and 2001 – 2003
Acting Marketing Director of Faculty of Business in Hong Kong Polytechnic University (PolyU), 2004 – 2006
Senior Manager (Alumni Affair) of Faculty of Business in Hong Kong Polytechnic University (PolyU), 2006 – 2007
Director of ieMarketing Ltd, 2000 – 2001
Director of Sloan Int'l Consultants & Management Ltd, 1997 – 1999
Sales Manager of Stayfast Industries Ltd, 1996 – 1996
Sales Director of Newey (Hong Kong) Ltd, 1994 – 1996
Over 20 years of Senior Management experiences in Information technology (IT), Textile and Consulting, before joining Hong Kong Polytechnic University (PolyU) in 2001
Background
Saint Mary's University, Halifax, Canada,
Hong Kong Polytechnic University (PolyU)

Diploma in Management Studies in 1986