new uprising representative
in the Global Chinese Business Market
new uprising representative
in the Global Chinese Business Market
new uprising representative
in the Global Chinese Business Market
new uprising representative
in the Global Chinese Business Market
new uprising representative
in the Global Chinese Business Market
Global Chinese Marketing Federation (GCMF) aims to assist Chinese Enterprises in expanding their network through interaction and connect with delegates from different regions by bringing all entrepreneurs together to create innovative ideas, combine them together and present it together as a team, and promote them into our Global Chinese Market.
GCMF will progressively discuss and organize more activities. We will also invite marketing representatives from the government sector, organizations from different sectors, media, outstanding Chinese entrepreneurs, and university scholars, to build a collaborative relationship and also to expand entrepreneur's network through GCMF. For the future of Chinese Global Business and education, GCMF will play an active role in bringing all entrepreneurs together to promote Chinese Marketing.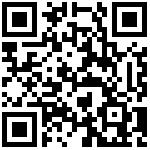 Scan the QR code
to install as Web App
GCMF APP
Now you can view the latest update and photo galleries with GCMF App on the move. Download the GCMF App from Apple App Store or Google Play for more info.
You may download Android APK from this link and install directly to your Android Phone instead of using Google Play Store.