Global Brand Planning Competition 2023
Business Event Planning Competition 2023
About Global Brand Planning Competition
Global Chinese Marketing Federation (GCMF) is an uprising representative in the global Chinese business market, founded by professionals and academics from four different countries/regions namely China, Singapore, Taiwan, and Hong Kong. GCMF provides a platform to actively promote Chinese marketing, and to uphold the standard of excellence in the practice of marketing via case studies, recognition of achievements, and fostering innovations and creativity in marketing talent.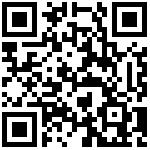 Scan the QR code
to install as Web App
GCMF APP
Now you can view the latest update and photo galleries with GCMF App on the move. Download the GCMF App from Apple App Store or Google Play for more info.
You may download Android APK from this link and install directly to your Android Phone instead of using Google Play Store.