KF Cheng
Co-founder / Secretary-General of GCMF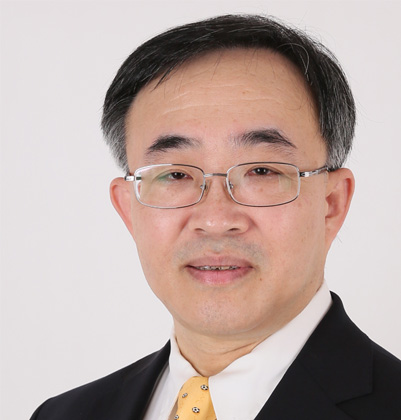 Mr KF Cheng, a Hong Kong resident, the Co-Founder & Vice President of the newly established Institute of Certified Marketers (ICM). He is also the Founder of KMP2P, a community of Knowledge Management Practitioners and Professionals in Hong Kong.
KF is currently the Senior Director of International Business Development in DHgate.com, which is a leading cross-border e-Commerce marketplace headquartered in China, and also serves as a Staffer for DHgate in APEC Business Advisory Council.
KF is a Knowledge Management Professional. Over his 30 years of working experience, he worked in different industries including computers, consumer electronics, printing & packaging, software development and e-commerce, etc. His experience covered different roles in the global supply chain, and had many years of experience in Business Development, Direct Sales, Channel and Online Sales, OEM and customer support, and many more.
KF has also done a few voluntary work for organizations such as, Volunteer helper for Interview Skill Workshop for Hong Kong Unison and also seeks for more opportunities to do volunteering for pro bono consulting.
History
Consultant & Trainer, Director – Market & Technology Research at Intelli-Life HK, 2011 – 2013
Business Director of LX1 Technology Limited, 2009 – 2011
Assistant to General Manager & Consultant of Operation in Polywatt, 2009
Consultant of Sales & Business Development in Hong Kong , 2008
Country Manager for China & Hong Kong in Polaroid, 2007 – 2008
Director of Application Engineering in Cornice Inc, 2004 – 2007
Country Business Development Manager – Hong Kong, Taiwan & Philippines in Iomega, 1997 – 2004
Department Manager – North China in Cosa, 1992 – 1997
Customer Service Manager, Acting Marketing Manager in Calcomp, 1987 – 1992
Regional Support Engineer in Honeywell Bull (H.K.) Ltd., 1986 – 1987
Group Leader, Small Computer in NCR, 1982 – 1986
Background
The Hong Kong Polytechnic University

MSc, Knowledge Management, 2010 – 2012
Certificate, Digital Marketing Programme Series, Certificate of Attainment, 2011
Certificate of Attainment, Certified Knowledge Professionals, 2010

The Open University of Hong Kong

MSc, e-Commerce, Partially completed, 2002 – 2005
BSc, Communication Technology, 1998 – 2002

Hong Kong Polytechnic

Diploma, Computing Studies, Credits, 1980 – 1986
Higher Diploma, Electronic Engineering, 1979 – 1982

Mentor for autistic youths at Heep Hong Society 協康會

Mentor autistic youth around the age of 20 years old for career support

The International Theory of Inventive Problem Solving (TRIZ) Association, matriz.org,

Certified TRIZ Specialist Level 1

Worldwide Association of Business Coaches / HK Productivity Council,

Registered Corporate Coach Designation

The London Chamber of Commerce and Industry,

Intermediate Stage Certificate in Book-keeping (with distinction)
Elementary Stage Certificate in Book-keeping (with distinction)

Knowledge Management Research Centre

Awarded Outstanding Knowledge Management Project Award