Jen Lichung,
President of GCMF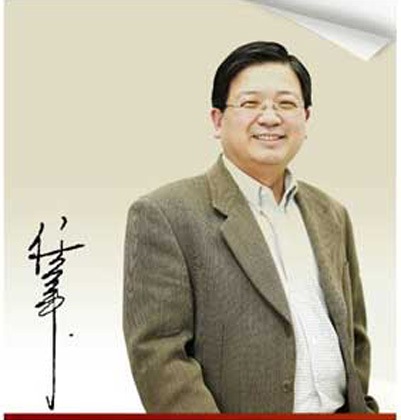 Professor Jen Lichung, a citizen of Taipei, Taiwan, currently serves as Chief Secretary of Taiwan Institute of Marketing Science (TIMS). He is also the Director of Global Branding and Marketing Research Centre and also a Marketing Professor in the Department of International Business at National Taiwan University, Chairmen of Chinese Applied statistics Association (CASA) Chairmen of Chinese Applied statistics Association (CASA), Chairman of Taiwan Institute of International Business Studies (TIIBS), and also the Head of Editor of Taiwan Journal of Marketing Science (TJMS).
Professor Jen has been involved in project research and lectures for more than 30 well-known enterprises including Chunghwa Telecom in Taiwan, IBM, Cathay Bank, Ford Motor, China Petroleum, Panasonic and many more.
In the western countries, a lot of well-known magazines have published his researches and thesis, allowing him to be nominated as an awardee of the Best Thesis Award by Journal of American Statistics Association in 1999. He has also gotten grants from Taiwan National Science and Technology Council and published more than 20 books. Over the years, he advised nearly 200 pages of professional Ph.D. and Master's thesis.
Background
National Taiwan University's 1999 (National Science Council Grant)

Achieved Extraordinary Personnel Award

CMO Asia & CMO Council, USA.2012,

Awarded 3rd Asia Best B-School Best Professor in Marketing Award

Ohio State University

Obtained Masters and Ph.D. in Business Marketing
Obtained Masters in Statistic
Publications
The Origin of Marketing – November 2010
Jen, Lichung , Je-Sheng Huang , 2014 , The Impact of Brand Awareness and Consumer's Traits on the Evaluation of Country-of-Original Effects , (Taiwan) Journal of International Business Studies, ROC. , Vol.1 , No.1 , Pages 143 – 176
And many more…