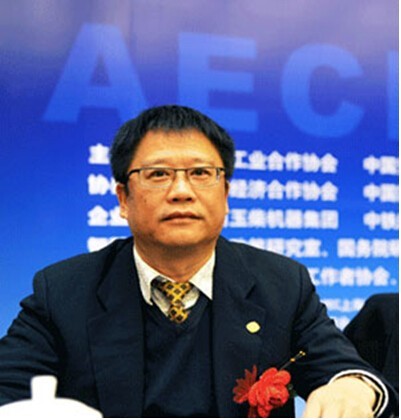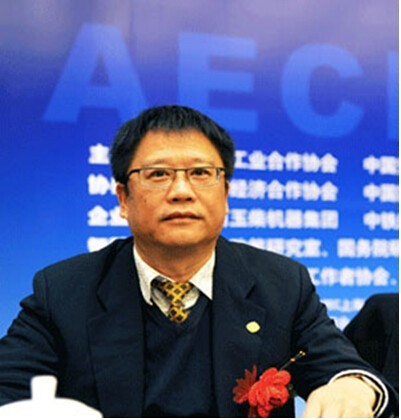 President Zeng Ya Fei
Native of Chengdu, Sichuan, China,
President of the Commercial Industry Branch of CCPIT
Obtained Bachelor's degree in Beijing Technology and Business University in 1983, and won the title of Senior Economist
Worked for China's Ministry of Commerce from 1983 to 1989
Acted as the director of the Ministry of Economic Cooperation of CCPIT from 1989 to 1993
Acted as the vice President of CCPIT from 1993 to 2012
Act as the President of CCPIT since 2012
Mr. ZengYaFei has been working for the commercial branch of CCPIT since 1989. With over 25 years in the promotion of international trade, Mr. Zeng has led a delegation to visit many countries and regions for many times for promoting the economic cooperation and communication between China and foreign countries through international exhibitions, international conferences and trainings. Mr. Zeng has an in-depth understanding of the economic characteristics and cultures of different countries and has intensive experience in international exchange.
Mr. ZengYaFei served as the Chairman of the Beijing Oriental Sorabol Hotel in 1994 and made it a famous Korean catering enterprise in Beijing after many years of efforts.
Mr. ZengYaFei has taken an additional post as the director of the training center of China Commercial International Exchanges and Cooperation since 2004, taking charge of international exchanges and related trainings. He has ever launched a Chinese Professional Manager Training Program jointly with the Chinese Industrial Cooperative Association.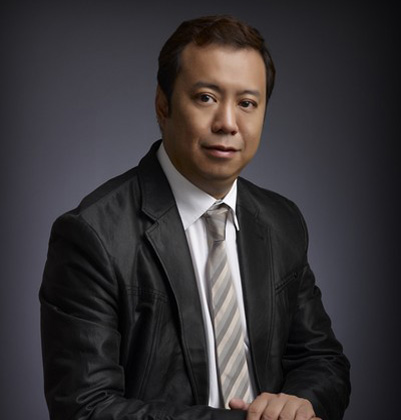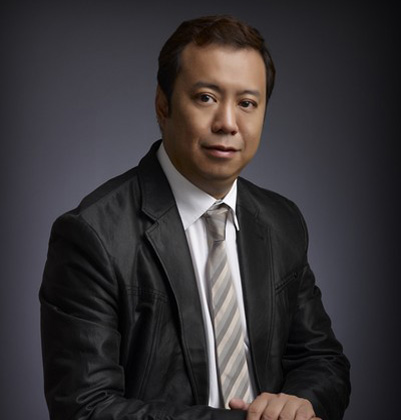 Mr Roger Wang
President , Marketing Institute of Singapore, 2012—present
Honorary Treasurer, Singapore Association of Convention & Exhibition Organisers and Suppliers,2013—present
Director, Essential Werkz Pte Ltd,1999—present
President, Pixel Inc Singapore Pte Ltd, 2007—present
Under Ministry of Home Affairs, Singapore Police Force,1985—1992
Education Background:
Master of Science in Marketing. National University of Ireland, Dublin Professional Certificates: Certified Exhibition Manager International Association of Exhibitions and Events
15 years and more in Marketing & Sales Industry. Marketing & Promotions Campaign designed for top brands like "M1", "Starhub", "Sony", "Huawei", "LG", "HSBC", "POSB", "Standard Chartered", many more…
Experience in Development of marketing strategies, market research, creating break-through ideas, new product development, events and exhibition, branding, media plans, and marketing planning.
Roger believes that Marketing Management is a varied career, each product has different challenges and opportunities. And a Managing Director needs to prove that he is capable of managing a variety of tasks simultaneously, attracting new business and delivering successful results that meet business needs. "A demonstration of practical skills and a proven track record will lead me to success in the industry."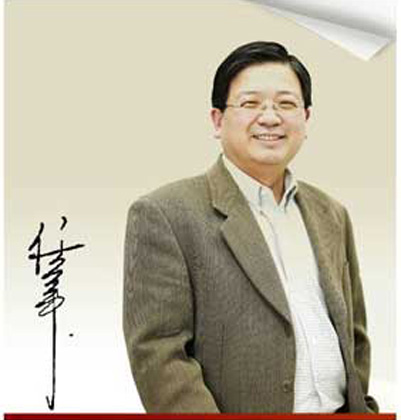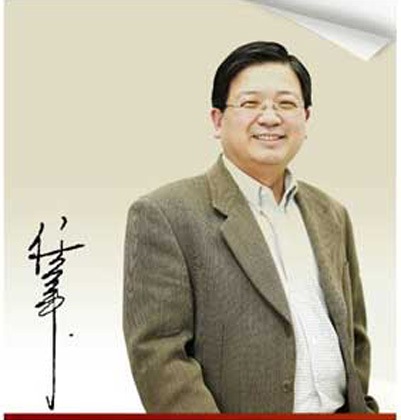 Professor Ren
Professor, Department of International Business, National Taiwan University
Director, Global Branding and Marketing Research Center, National Taiwan University
Chief Secretary of Taiwan institute of Marketing Science (TIMS)
Editor of Taiwan Journal of Marketing Science (TJMS)
Chairman, Taiwan Institute of International Business Studies (TIIBS)
Chairmen, Chinese Applied statistics Association (CASA)
Education Background: Ph.D. Ohio State University
Publication: Jen, Lichung , Je-Sheng Huang , 2014 , The Impact of Brand Awareness and Consumer's Traits on the Evaluation of Country-of-Original Effects , (Taiwan) Journal of International Business Studies, ROC. , Vol.1 , No.1 , Pages 143 – 176
Jen, Lichung, Chien-Heng Chou, Greg M. Allenby , 2009 , The Importance of ModelingTemporal Dependence of Timingand Quantity in Direct Marketing , Journal of Marketing Research , Vol.46 , No.4 , Pages 482 – 493 , ( SSCI ) etc.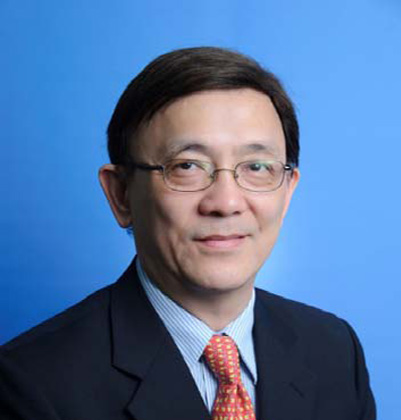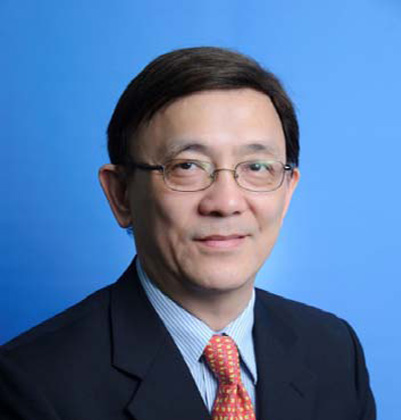 Sherman Lam
Chairman, HKIM, 2012~ Present, 2001~2003
Lecturer/Teaching Fellow, Dept. of Management and Marketing, PolyU, 2001~Present
Acting Marketing Director, Faculty of Business, PolyU, 2004 ~ 2006
Senior Manager (Alumni Affair), Faculty of Business, PolyU, 2006 ~ 2007
Over 20 years of senior management experiences, in IT, textile and consulting, before joining PolyU in 2001
Sherman started his career as a system integrator and ran his small software house in the early 80's before moving on to the garment industry, marketing consultancy and academia.
Academically, Sherman received his MBA in Canada and spent two years in a well-known doctoral research programme before returning to Hong Kong in 1994.
Although his colourful career saw him working in divested industries, the majority of them are engaging in strategic management and marketing alongside of his current teaching career at the Hong Kong Polytechnic University. These education and senior management experiences enable Sherman to develop a well rounded approach in his teaching, training and coaching which meets the needs of the real business world. Apart from his teaching role, he had been instrumental in spear heading the repositioning of the Faculty of Business at PolyU between the periods of 2004 to 2006 as PolyU's first (Acting) Marketing Director.
Sherman is one of the long serving members of HKIM and has served as Chairman twice over the period of over one decade. He has a strong passion to serve and is well known in his persistent demand for high standard in ethnical and professional marketing practices.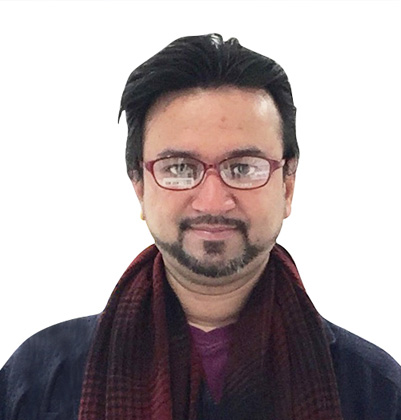 Bhavik Bhatt
Senior Brand Strategist, Brand Experience
Bhavik is an international award winning brand consultant with a career spanning over 15 years. He has leveraged his multidisciplinary experience to help create and grow some of the most iconic and successful brands in Asia.
In his consulting capacity, Bhavik is the brand champion of brand giants like Maybank, PLDT Group Phillipines, Reliance Group India and MediaCrop Singapore. He has choreographed multiple teams on multi-dimensional projects for such diverse brands as StarHub, Nescafe, F&N, Taj Group of Hotels, Philip Morris and the Tata Group.
Bhavik is a postgraduate in Business Management from KC College of Management Studies in Mumbai, an Interior Architecture graduate from Curtin University of Technology, Australia and holds advanced diplomas in multimedia design and interior design.
Bhavik takes keen interest in furthering the role education in the development of marketing and design management professionals in Asia. He is currently the Vice President of the Marketing Institute of Singapore and a member of the academic board for the Jewellery Design and Management International School Singapore.